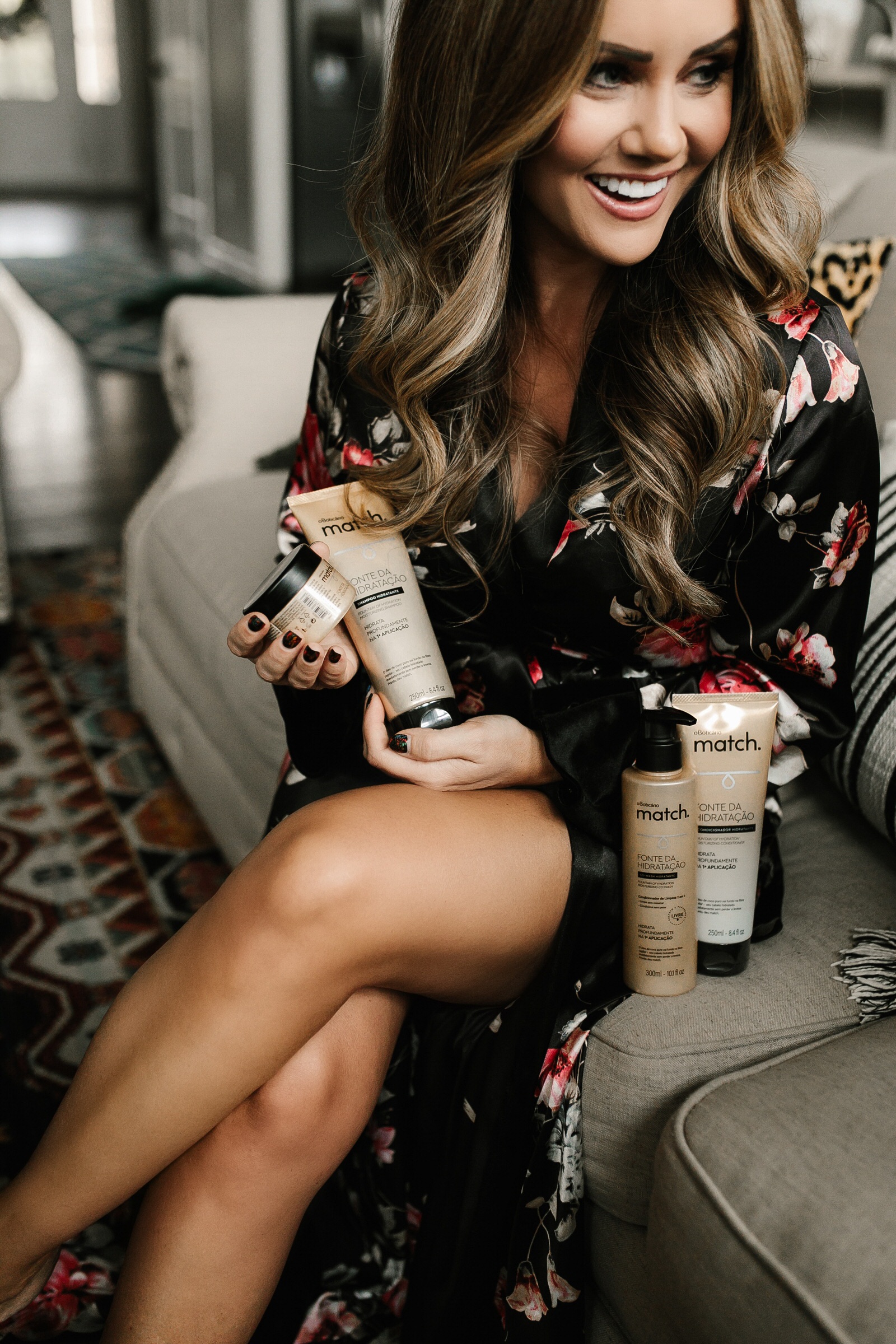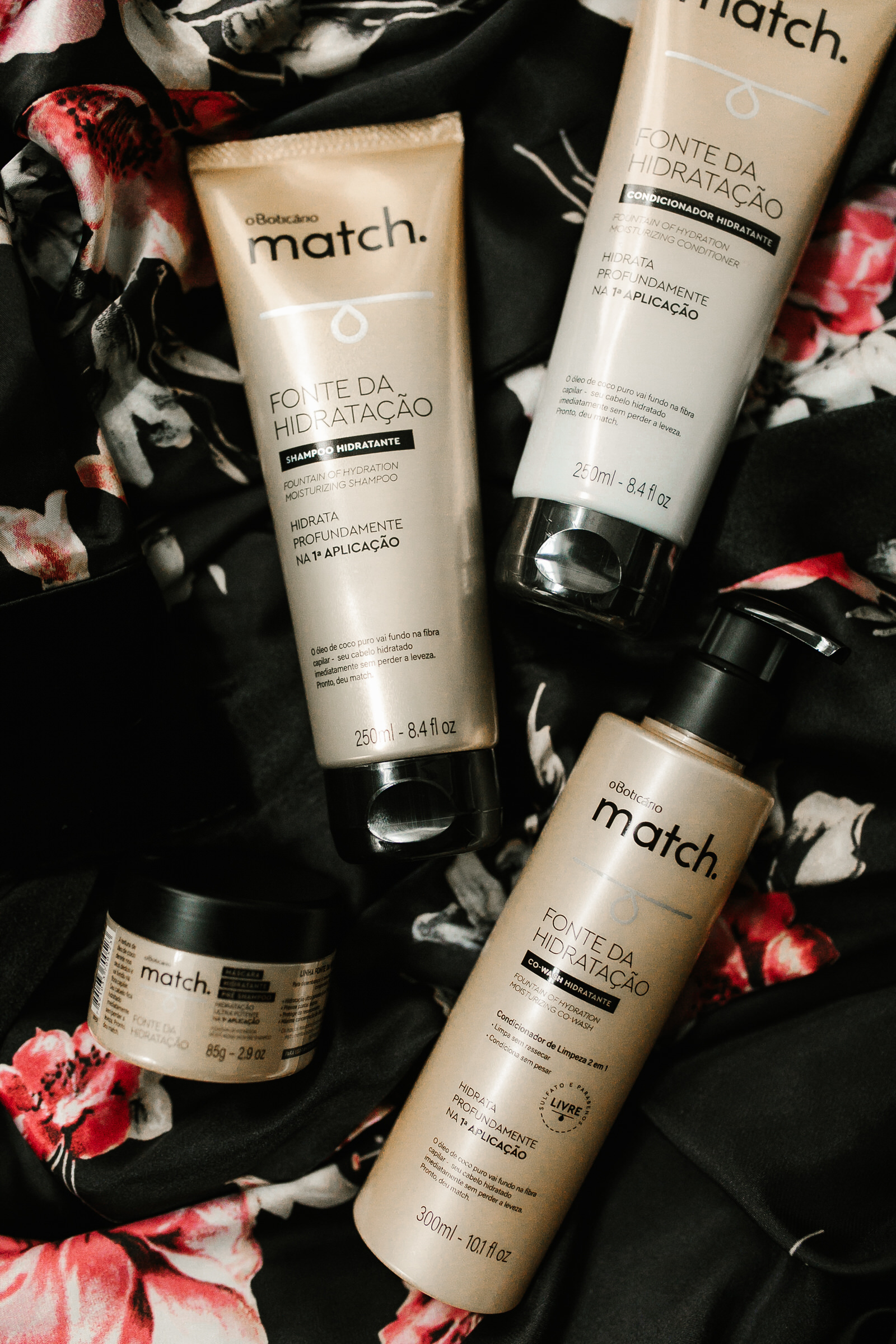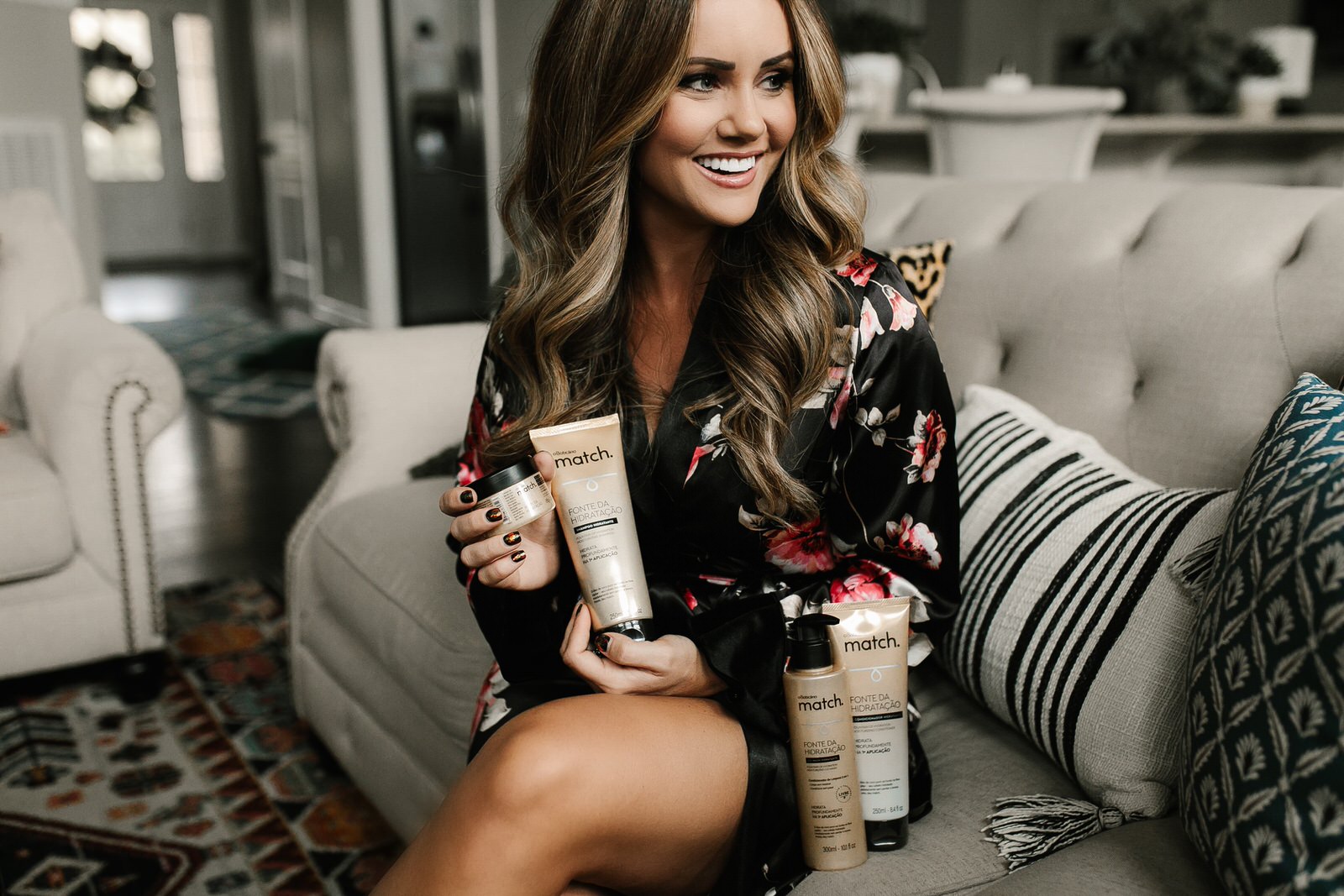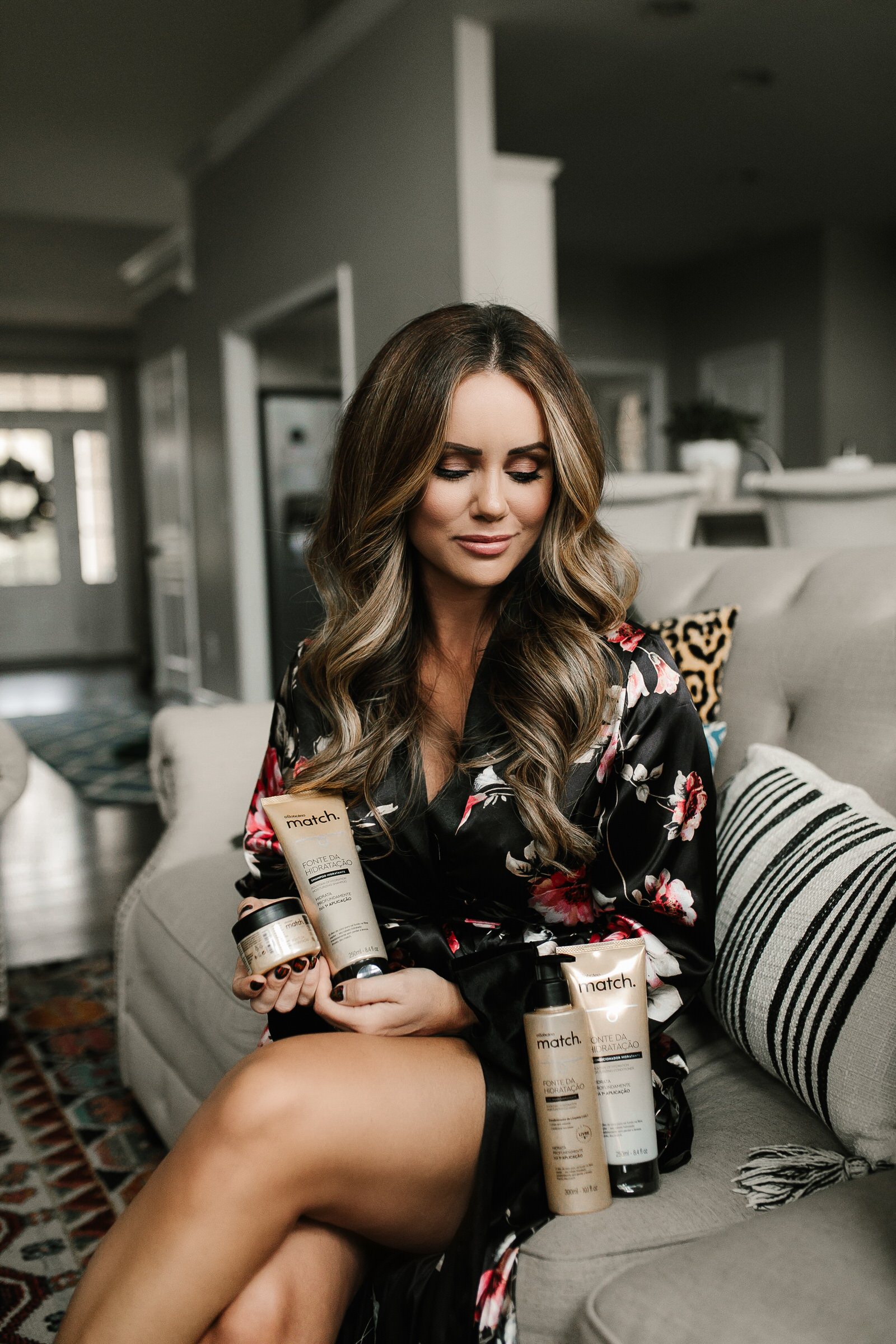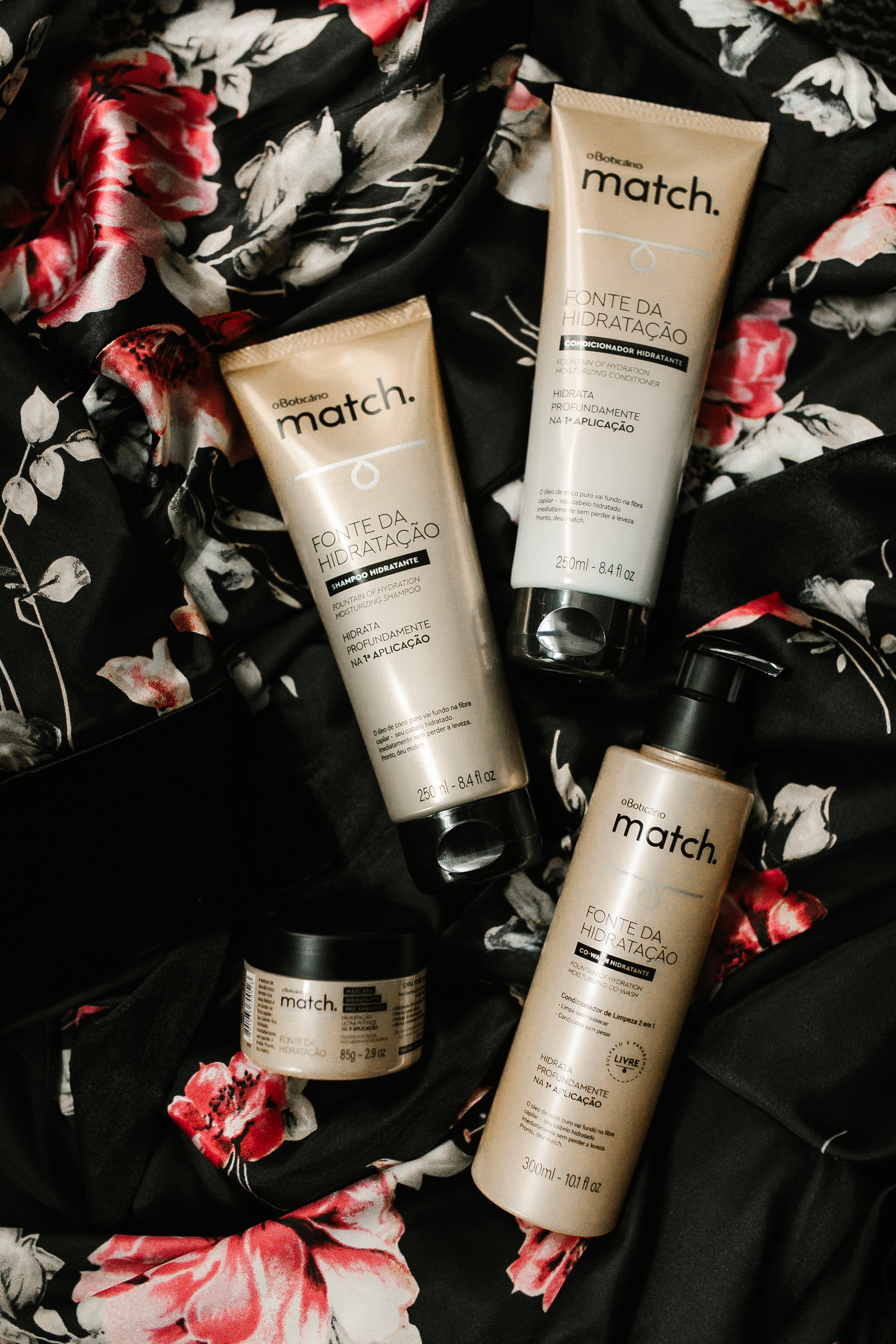 One of the most frequent questions I receive is about hair care and how I keep my hair healthy, frizz free, and shiny.  I've used a variety of products over the years…I like to try new things and see what my hair responds well to.  I was recently introduced to a Brazilian hair care brand, O Boticário, and I have been using their Match Fountain of Hydration collection.  I was not familiar with Boticário, however after reading some positive reviews, I was excited to try it.
O Boticário is the largest beauty franchise in the world.  The brand has 40 years of rich history with more than 4,000 shops AND they are the most beloved beauty brand in Brazil.  For the past 3 years, the brand has established a significant online presences here in the US.  I encourage you to visit their website where you can find categories such as perfume, makeup, hair care, as well as bath and body products offering various beauty options to their customers.
Anytime I try a new hair care product, I always use it for a few weeks before determining if I like the products and if my hair responds well to them.  I typically only wash my hair twice a week and I always look for products that hydrate my hair but that also help cut down on the frizz.
After using Boticário for 3 weeks, I'm happy to share that my hair has felt hydrated, silky soft, and shiny!  I've also noticed that my hair has been frizz and static free.  Choosing a hair care product can be overwhelming as there are so many options out there so I'm happy to share reviews as I try them.  For a brand that I was not familiar with, I can tell you that I have been super pleased with my experience with Boticário and their Match Fountain of Hydration collection.
If you are interested in trying O Boticário for yourself, I've linked the items below.  You may also shop their hair care collections direct from their website, www.boticario.com, and us coded KBSTYLED for a 10% discount on everything.
As always, thanks so much for stopping by…see you back here real soon!
Photography by Madi Flournoy Henderson